A Call for Playwrights and Players for our Off-Season Short Play Fest!
Playwrights: Submit plays as PDFs for consideration to unitypaco@gmail.com by August 21, 2021 at Midnight (deadline). Writers can direct their works or ask for assistance for reading/performances of short plays.
Players: Actors/Actresses/Non-binary performers needed for casting, reading rehearsals and evening performances on August 28, 2021. Casting call and rehearsal scheduling starts at 11:00 AM in the Community Room.
We're still here, so join us for some play!
MASC Summer Shines!
Sounds of Summer Variety Show
Friday, August 20 at 7 pm Liberty Park Band Shell
Free will donation!
Shakespeare – The Merchant of Venice – an animated version coming to YouTube!
Check out last year's Shakespeare in the Virtual Park below:
Shakespeare in the VIRTUAL Park!
Enjoy some short scenes, Sonnets, and more with our Shakespeare in the Virtual Park, directed by Brian Paco! These are also available on MASC's YouTube channel.
Contact MASC at marshallareastagecompany@gmail.com or reach out on Facebook.
Summer Musical: Rodgers & Hammerstein's Cinderella, Broadway version – POSTPONED to June 2022
Like many other arts organizations, we are making changes to our programming as needed. Please see below and on our Facebook page for more info. Thank you for supporting live theater, even if it is now not live!
We just celebrated 20 years of play: Number of Shows Produced: 110, including Musicals: 20; Children's Theater: 20; Shakespeare in the Park: 18; Radio Dramas: 18; Reader's Theater: 11
Number of unique venues used by MASC (plus virtual!): 38, of which 21 have been in Marshall, 17 outside of Marshall.
Have you been part of a MASC production? We'd love to hear from you!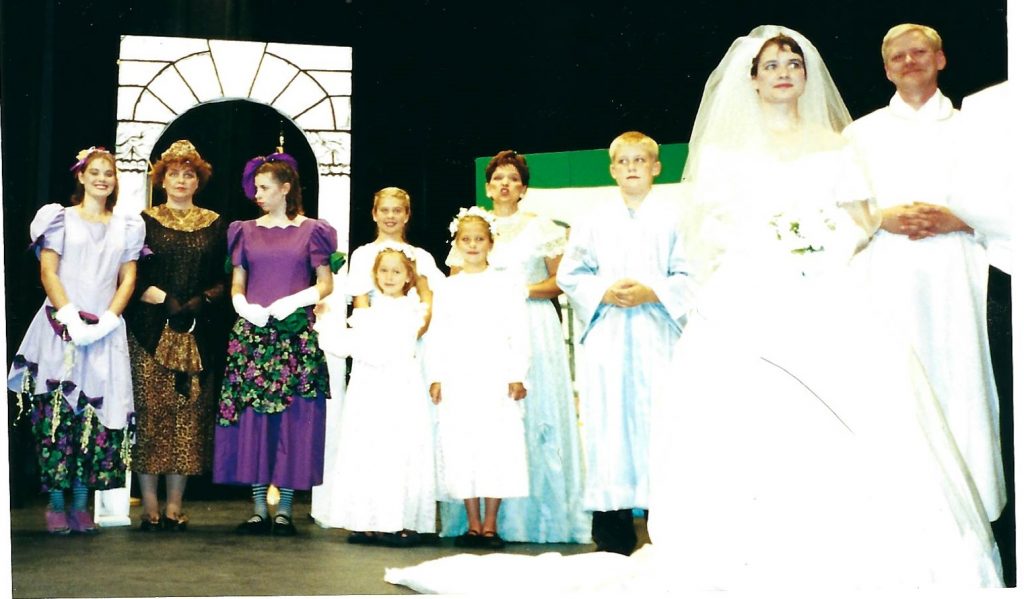 Children's Theatre: The SMSU Children's Theater will be presenting Magagascar, Jr. Produced by Sheila Tabaka; Directed by Morgan Benson, Anna Lenz, Paula Dovre, and Eukariah Tabaka. The High School Musical Theater Workshop directed by Morgan Benson.
Venue: SMSU Main Stage
Workshop Dates: June 7- June 11, 14 – 18, 8:00 am to Noon, High School Musical Workshop, 1 pm to 4 pm
Show Dates: Madagascar, Jr. June 17 & 18 at 10:30; June 18 at 7. High School Cabaret performance June 18 at 8:30 and June 19 at 1 pm.
Ticket Prices: TBD