The Marshall Area Stage Company is a community theater organization centered in Marshall, Minnesota.
Auditions for Rodgers & Hammerstein's Cinderella
Auditions and performances have been cancelled. Watch for Cinderella in June, 2021!
2020 Season — Updated September 20, 2020
MASC 2020 Anniversary Season
Short Play Fest – Saturday, March 7 at 7 pm
Summer Musical: Rodgers & Hammerstein's Cinderella, Broadway version June 21 – 28. Auditions Sat & Sun March 28 & 29 -Performances POSTPONED to June 2021
Shakespeare in the Park August 21, 22, & 23 – Part of Marshall's Sounds of Summer Celebration – Changed to VIRTUAL in the Park. Check out MASC's YouTube channel for performances!
Fall Radio Drama – AUDITIONS September 21, 22 or 23
7 – 9 pm via phone
Auditions will take no more than 30 minutes and will consist of collecting contact information, a discussion of the radio process, and a short reading selection. Alternate audition time/day by request.
To schedule a audition time or for more information, email nemespd@hotmail.com
Minimum cast requirements: 2 female voices and 2 male voices, maximum 4 each.
Weekly rehearsals via Zoom – day/time TBD by cast availability.
Our radio offering this year will consist of three comedies.
In person tech, final rehearsal and recording will take place on the weekend of October 24. All health dept. safety protocols will be followed including distancing, time-limits, and masks while not performing
Shakespeare in the VIRTUAL Park!
Enjoy some short scenes, Sonnets, and more with our Shakespeare in the Virtual Park, directed by Brian Paco! These are also available on MASC's YouTube channel.
Contact MASC at marshallareastagecompany@gmail.com or reach out on Facebook.
Like many other arts organizations, we are making changes to our programming as needed. Please see below and on our Facebook page for more info. Thank you for supporting live theater, even if it is now not live!
It's our 20th year! Join us to celebrate 20 years of play: Number of Shows Produced: 107, including Musicals: 20; Children's Theater: 20; Shakespeare in the Park: 17; Radio Dramas: 17; Reader's Theater: 11
Number of unique venues used by MASC: 38, of which 21 have been in Marshall, 17 outside of Marshall.
Have you been part of a MASC production? We'd love to hear from you!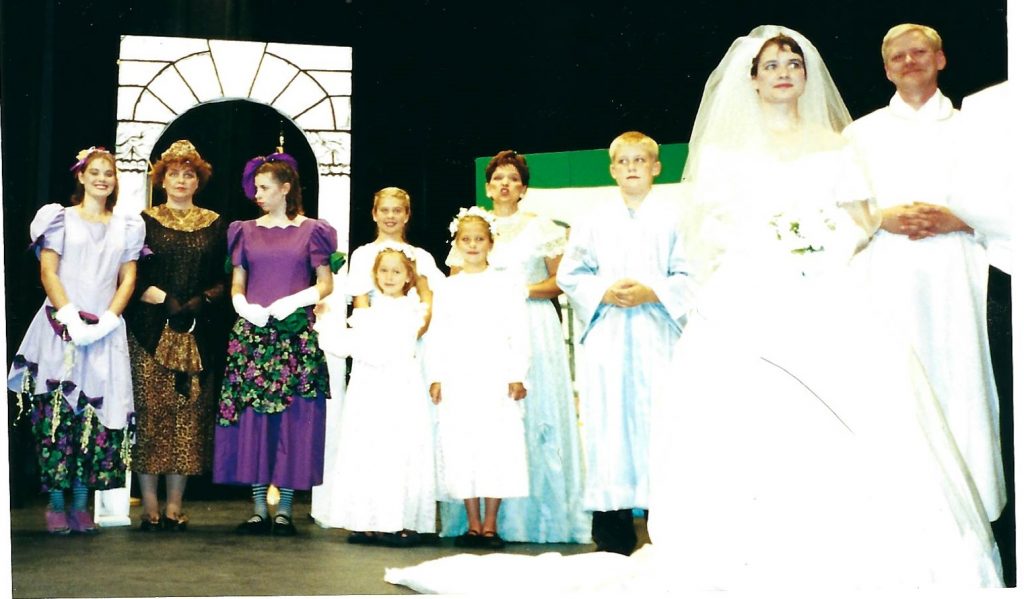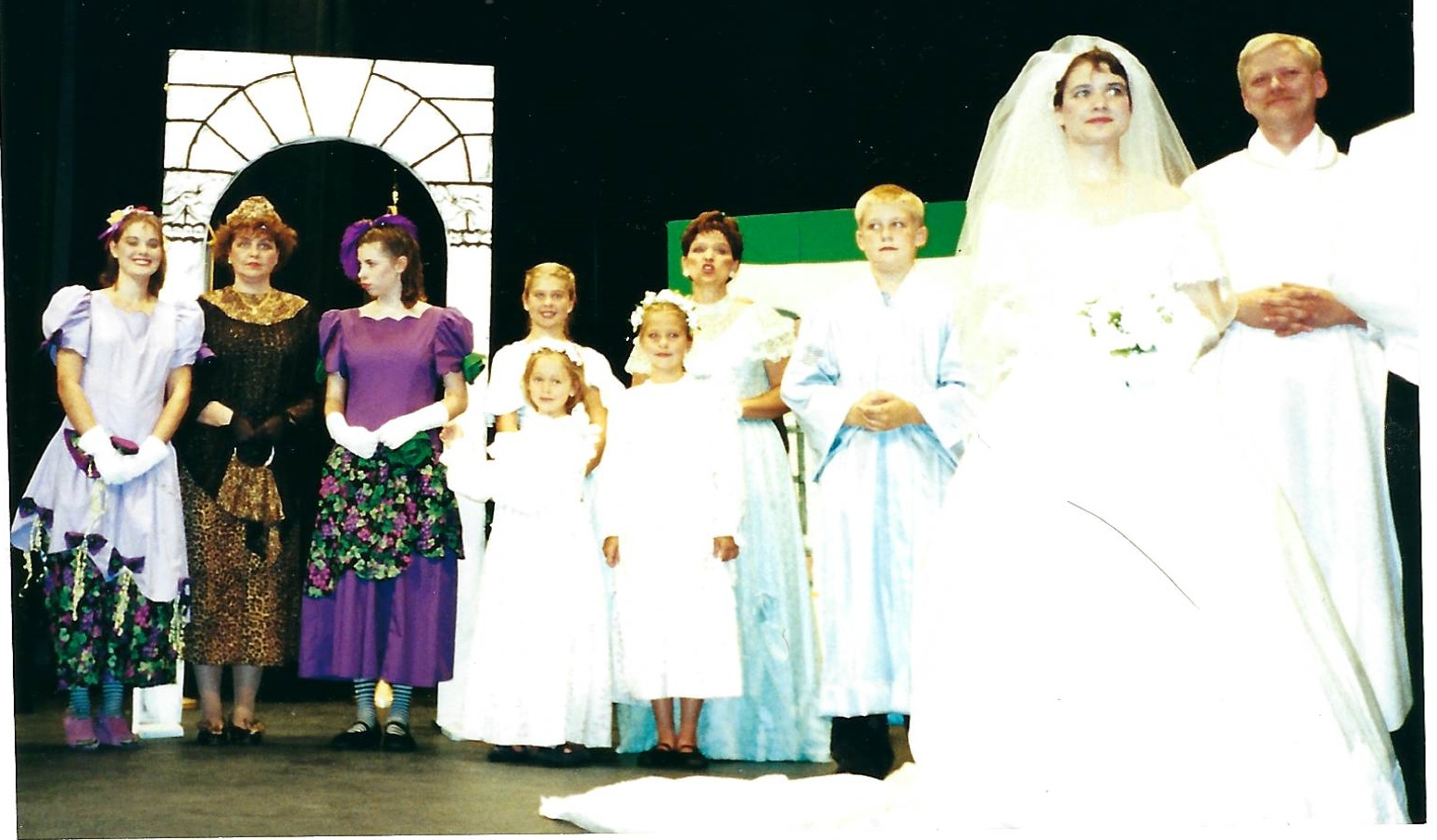 UPDATE on Children's Theatre: The SMSU Children's Theater will take a different form this summer, and we invite past Children's Theater participants to get involved by submitting a brief video with a favorite memory or unforgettable song. Details coming soon. Directed by Sheila Tabaka, Anna Lenz, Paula Dovre and Mike Lenz
Venue: TBD
Workshop Dates: June 15- June 26, 8:00 am to Noon, High School Musical Workshop, 1 pm to 4 pm
Show Dates: TBD
Ticket Prices: Donations to the Marshall Kitchen Table Food Shelf

We are sorry to announce that due to the Covid19 situation, we are cancelling our 2020 Summer Musical, but we are looking forward to sharing it with you in 2021!
Summer Musical: Rodgers & Hammerstein's Cinderella (Broadway version)
Venue: SMSU Fine Arts Theater, FA116
Auditions: TBD
Show Dates: June 20, 26, 27 at 2 pm, June 21, 24 & 25, 2021 at 7 pm
Ticket Prices: $14- Adult, $12- Student/ Sr. Citizen

Shakespeare in the Park: Twelfth Night: Depending on the number of participants, MASC may do the entire play or scene selections of Twelfth Night, or may opt instead to produce favorite scenes from Shakespeare classics.

Venue: Online! Watch for details.
Auditions: Saturday & Sunday, July 25 & 26, 6 – 7:30 pm via Zoom
https://us02web.zoom.us/j/88010112481
Meeting ID: 880 1011 2481

Show Dates: Online in August!
MASC welcomes you to share your talents or discover what they are. Get involved as much or as little as you would like.
We need actors, musicians, backstage crew, tech crew, publicity help, and more.